Kent Pride Plus 11067, 8 Ltr RO+ UF+ TDS Cont.+ UV, Water Purifier (White)
Sku PridePlus
Special Price
₹14,699.00
Warranty
1 Year Warranty + 3 Years Free Service AMC By Kent
Highlights
Model:

Pride Plus

| Make:

Kent

Type: Electrical & Storage
Capacity: 8 L
Technology: RO + UV + UF
Important Notes
Free Standard Installation in India.
To avoid any physical damage to the product while unboxing, please ensure that only an authorized delivery/service executive or brand personnel opens the packaging. For products requiring installation, returns are valid only when they are installed by Company-authorized personnel.
You may also like
LG 190L, Fast Ice Making, Toughened Glass Shelves Refrigerator (GL-B199OERB, Ebony Regal)

Special Price

₹15,090.00

usha Colossus Rust Free Aluminium Blade 400mm Wall Fan (Blue)

Special Price

₹3,081.00

Usha Racer 1200 mm Ultra High Speed 3 Blade Ceiling Fan (RICH WHITE)

Special Price

₹1,899.00

Usha Bloom Magnolia 1250mm 85-Watt Goodbye Dust Ceiling Fan with Anti Dust Feature(Sparkle White Pack of 2)

Special Price

₹6,499.00

LUMINOUS EC 18060 Extra Charge Tubular Inverter Battery (150Ah)

Special Price

₹14,490.00

Luminous TR100D4 Automatic Voltage Stabilizer for Refrigerator Upto 450L voltage stabilizer (White)

Special Price

₹1,690.00

USHA SWIFT ALPHA Chrome 1200 Mm 3 Blade Ceiling Fan (Smoke Brown, Pack Of 3)

Special Price

₹6,490.00

Luminous Red Charge RC 24000 180 Ah Recyclable Tall Tubular Inverter Battery for Home Office & Shops (White), Standard

Special Price

₹17,290.00

V-Guard 15 L Storage Water Geyser (SIETA PLUS 15 L, White)

Special Price

₹7,299.00

Usha Microsmart Pro 3773 750-Watt Mixer Grinder with 3 Jars (Wine)

Special Price

₹4,249.00

Usha COLT Colt Mixer Grinder (MG-3053) 500-Watt 750 Mixer Grinder (White, 3 Jars)

Special Price

₹2,450.00

Luminous BIS Certified Solar PCU - NXT+ 7.5 KVA with Inbuilt MPPT Charge Controller

Special Price

₹96,690.00

LG 201 L 5 Star Inverter Direct-Cool Single Door Refrigerator (GL-D211HBQZ, Blue Quartz, Base stand with drawer)

Special Price

₹20,449.00

V-Guard CRYSTAL NANO for 70 cm Electronic Voltage Stabilizer (Black)

Special Price

₹1,649.00

LG 235 L Direct Cool Single Door 3 Star Refrigerator (Ruby Glow, GL-D241ARGD)

Special Price

₹22,390.00

AKAI 98 cm (40 inches) Full HD Smart LED TV (AKLT40S-D409W, Black)

Special Price

₹20,990.00
TECHNICAL INFORMATION
General information
| | |
| --- | --- |
| Brand | Kent |
| Model Name | Pride Plus |
| Color | White |
| Purified Water Temperature | Room Temperature |
| Capacity (Litre) | 8 L |
| Installation Type | Wall Mounting |
| Filters | Sediment, Activated Carbon, UF and Post Carbon |
| Power Consumption (Watts) | 60 W |
| Net Weight (Kg) | 7.45 kg |
| Body Material | ABS Food Grade Plastic |
PRODUCT DIMENSIONS
| | |
| --- | --- |
| Product (W*H*D) mm | 380 (L) x 270 (W) x 505 (H) |
Other Information
| | |
| --- | --- |
| GST (%) | 18 |
| Country of Origin | India |
From The Manufacturer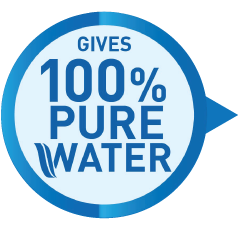 Makes Water 100% Pure
The multiple purification process of RO+UF+TDS Control+ UV disinfection in storage tank makes the drinking water 100% pure and suitable for drinking. This process removes even dissolved impurities such as arsenic, rust, pesticides, and fluorides, and kills bacteria and viruses to make water potable.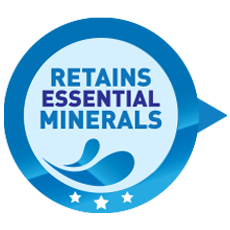 Retains Essential Minerals
The RO purifier from KENT comes with a TDS control valve, which no other RO Purifiers have till date. The unique feature allows users to control the natural minerals (TDS) in purified water. In short, the water purifier removes impurities from tap water and at the same time retains essential natural minerals in water making it 100% pure.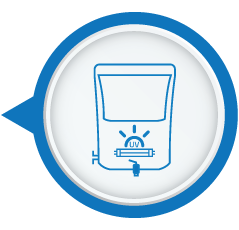 In-Tank UV Disinfection
KENT Pride Plus is equipped with an in-tank UV disinfection feature. The UV LED in the storage tank keeps purified water pure for longer durations.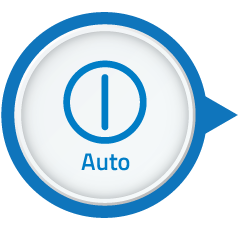 Auto-on/off Operation
KENT Pride Plus has a fully automatic operation which shuts off when the storage tank is full and starts the purification process when the water in storage tank falls below the maximum level.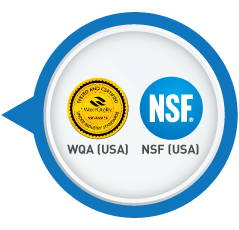 World's Best Quality Certification
KENT RO Purifiers have been awarded with internationally renowned Gold Seal of the WQA and Certification from NSF, (USA)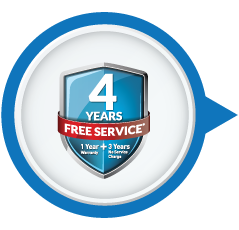 1 Year Warranty + 3 Years Free Service AMC
Now, get complete peace of mind with 1 Year Warranty + 3 Years Service AMC* FREE, worth Rs. 3000, on all KENT RO domestic Water Purifiers.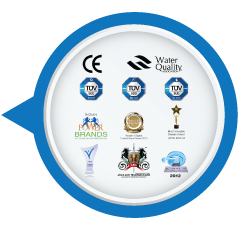 Most Trusted & Awarded
KENT's awards-studded growth is a shining testimony to its phenomenal reach and acceptance by global audience. KENT has received many national & international prestigious awards & recognitions.
Specifications
| | |
| --- | --- |
| Product Code | 11067 |
| Colour | White |
| Applications | Suitable for Purification of Brackish/Tap Water/Municipal Corporation Water. |
| Purification Production Rate | Up to 15 L/hr.** |
| Body Material | ABS Food Grade Plastic |
| Mounting | Wall-mounting |
| Dimensions(mm) | 380 (L) x 270 (W) x 505 (H) |
| Inlet Water Pressure/Temp (Min) | 0.3 kg / cm2 / 10°C |
| Inlet Water Pressure/Temp (Max) | 4 kg / cm2 / 40°C |
| Min./Max. Operating pH | 6.5-8.0 |
| Filter Cartridges | Sediment, Activated Carbon, UF and Post Carbon |
| UV LED Wattage | 0.7 W |
| Net Weight | 7.45 kg |
| Storage Capacity | 8 L |
| Maximum Duty Cycle | 75 L/Day |
| Membrane Type | Thin Film Composite RO |
| UF Membrane | 0.1-0.01 Microns |
| Total Power Consumption | 60 W |
| Input Power Supply | Single Phase 100-250 V AC, 50-60 Hz. |
| IP Rating | IPX1 |
Reviews
You may also like
Luminous UPS Sine Eco Volt Neo 1250 Inverter for Home, Office, and Shops

Special Price

₹7,890.00

LG 28 L Convection Microwave Oven (MC2887BFUM, Black, With Starter Kit)

Special Price

₹16,849.00

Usha MG 3753-Smash pro 500 Mixer Grinder (White, Blue, 3 Jars)

Special Price

₹2,790.00

Usha Instafresh 3-Litre 3000-Watt Instant Water Heater (Solid Cyan)

Special Price

₹3,890.00

LUMINOUS Ultra Charge UCTT 25066 200 Ah, Tubular Technology Batteries Inverter, Battery

Special Price

₹20,580.00

LUMINOUS EC 18060 Extra Charge Tubular Inverter Battery (150Ah)

Special Price

₹14,490.00

LG 190L 1 Star Direct-Cool Single Door Refrigerator (GL-B199GBPB, Blue Plumeria)

Special Price

₹14,590.00

LG 190 L Direct Cool Single Door 3 Star Refrigerator (Ebony Regal, GL-D201AERD)

Special Price

₹20,790.00

LG 272 L 2 Star Frost Free Inverter Double Door Refrigerator(GL-S312SSEY, Scarlet Euphoria, Convertible)

Special Price

₹34,499.00

USHA Airostrong Angle 1200mm Ceiling Fan with Rust Free Aluminium Blades (Metallic Black)

Special Price

₹7,299.00

LG 270 L Direct Cool Single Door 3 Star Refrigerator (Blue Charm, GL-B281BBCX)

Special Price

₹26,790.00

Ogeneral 1.5 Ton 5 Star Split Inverter Air Conditioner (ASGG18CETA-B)

Special Price

₹69,390.00

LG 308 L 2 Star Inverter Frost-Free Double Door Refrigerator (GL-T322RBCY, Blue Charm)

Special Price

₹39,090.00

LG 215 L 3 Star Direct-Cool Single Door Refrigerator (GL-D221ABCD, Blue Charm)

Special Price

₹20,590.00

Voltas 1.5 Ton, 5 Star- Adjustable Inverter AC, 185V Vectra Platina

Special Price

₹41,490.00

Usha Striker Galaxy 1200mm 80-Watt Goodbye Dust Ceiling Fan With Anti Dust Feature (Silver Sage, pack of 2)

Special Price

₹5,850.00

Luminous Inverlast ILTT 20060 160Ah Tall Tubular Inverter Battery

Special Price

₹17,390.00

Standard Havells Storage Water Heater Geyser (Droid m, 10 L)

Special Price

₹8,790.00

Usha Aurora Dry Iron 1000 Watt with Led Tail Light 1000 W Dry Iron (Black)

Special Price

₹719.00

LG 185 L Direct Cool Single Door 3 Star Refrigerator with Fast Ice Making (GL-B199ORRD, Ruby Regal)

Special Price

₹16,299.00

Luminous Power X Inverter - Luminous POWERX 2250 Inverter Battery for Home, Office

Special Price

₹12,590.00

Luminous Cruze 2KVA Sine Wave Home UPS With (ILTT 18048N Battery 2Qty.)

Special Price

₹55,490.00

Usha Aquagenie 10 LTR 2000-Watt 5 Star Storage Water Heater (Wine Ivory)

Special Price

₹8,390.00

Daikin 1.5 Ton 3 Star Inverter AC with 100% Copper (FTL50TV16V3, White)

Special Price

₹37,990.00

Orient Electric Kitchen Magic Grinder with 3 Jars (White/Grey)

Special Price

₹2,149.00

Voltas Beko 275L 2 Star Frost Free Double Door Refrigerator (RFF295D60/CWRXDIXXX, Wine)

Special Price

₹24,990.00

Usha Swift 600mm Ceiling Fan Without Regulator (Pack of 4, White)

Special Price

₹6,549.00

LG 204 L 5 Star Inverter Direct-Cool Single Door Refrigerator Base stand with drawer (GL-D211CSCU, Scarlet Charm)

Special Price

₹21,990.00

Luminous Inverter & Battery Combo For Home, Office & Shops (Eco Volt Neo 2300 Pure Sine Wave Inverter, ILTT 24060)

Special Price

₹50,990.00

LG 204 L Direct Cool Single Door 3 Star Refrigerator (Scarlet Charm, GL-B211HSCD)

Special Price

₹18,290.00

Voltas Fixed Speed Window AC, 2 Ton, 3 star-WAC 242 Vectra Plus

Special Price

₹38,990.00